In Europe
VET consultants are positioned at VET colleges or in other organisations related to VET. Other organisations can be public authorities, the social partners' organisations (chambers, trade committees) or private training enterprises.
Nevertheless, they all will meet the same question from the companies: "What are the students supposed to learn in my company?"
Videos of in-company learning outcomes illustrate what the students are supposed to learn and how trainers can support them in these learning processes.
I Danmark
Praktikpladskonsulenter er et væsentligt forbindelsesled mellem skolen og praktikken. I rådgivningen af virksomhederne indgår også kendskab til praktikmål, deres formidling og at understøtte implementeringen.
Kommunikation er afgørende for praktikpladskonsulentens virke. Dialogerne med praktikvirksomheder, elever og skolens nøglepersoner foregår på mange måder mere og mere virtuelt. Det samme sker med elevernes læreprocesser. I værktøjskassen må derfor også gerne være nye medier!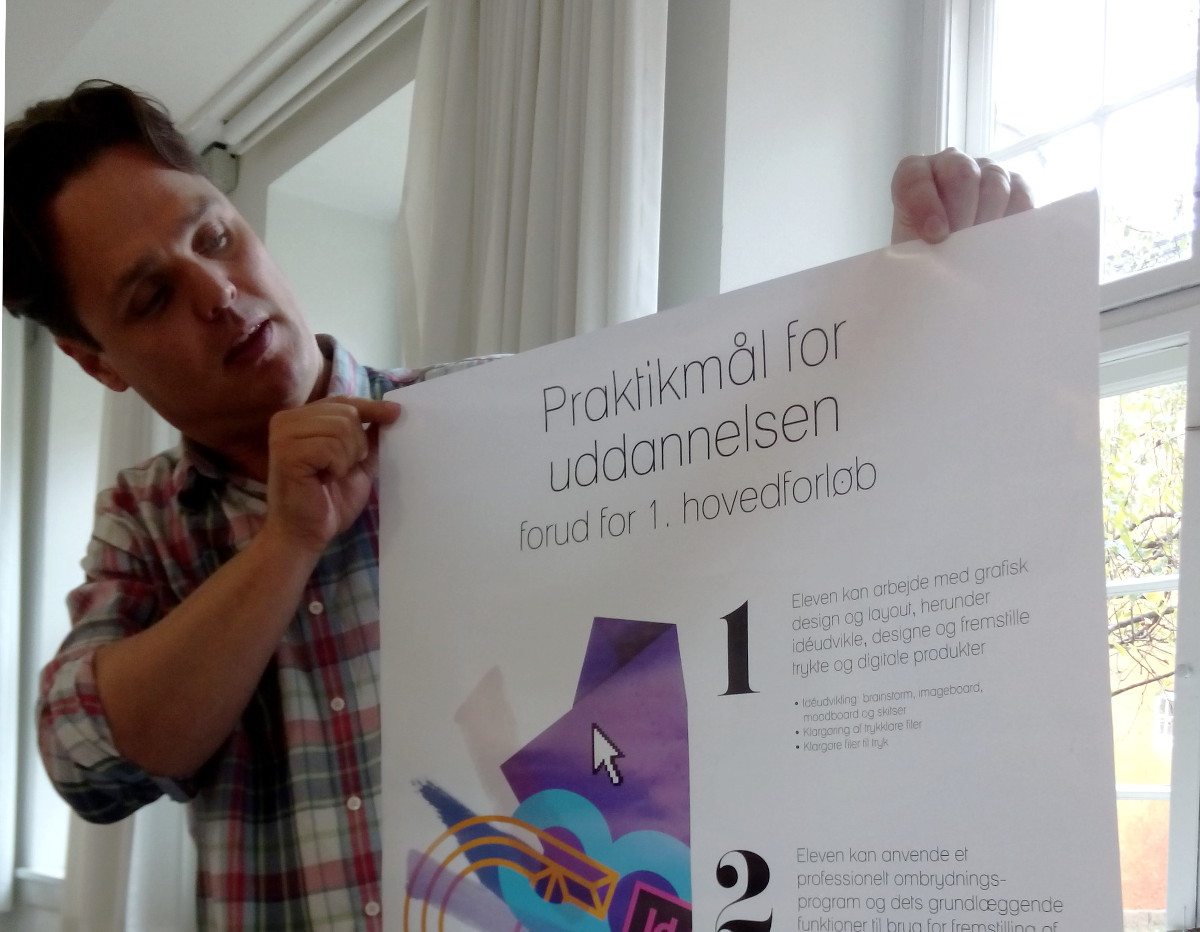 Finland – Suomi
Suomessa ammatilliset opettajat toimivat opetustyönsä ohessa työpaikkaohjaajina ja ammatillisina neuvonantajina. Heidän tehtävinään on mm. yritysyhteistyö työpaikkaohjaajien ja työnantajien kanssa, opiskelijoiden ohjaaminen, puolueettoman näyttöarviointityön tekeminen sekä näihin liittyvät kirjalliset työt. Tässä oppaassa tarkoituksena on rohkaista opettajia ottamaan esimerkkivideot käyttöön omassa opetuksessa ja ohjauksessa, sekä antaa vinkkejä, kuinka he voivat opastaa opiskelijoitaan itse tekemään videoita heidän työelämäjakson tai muun oppimisen sisällöistä.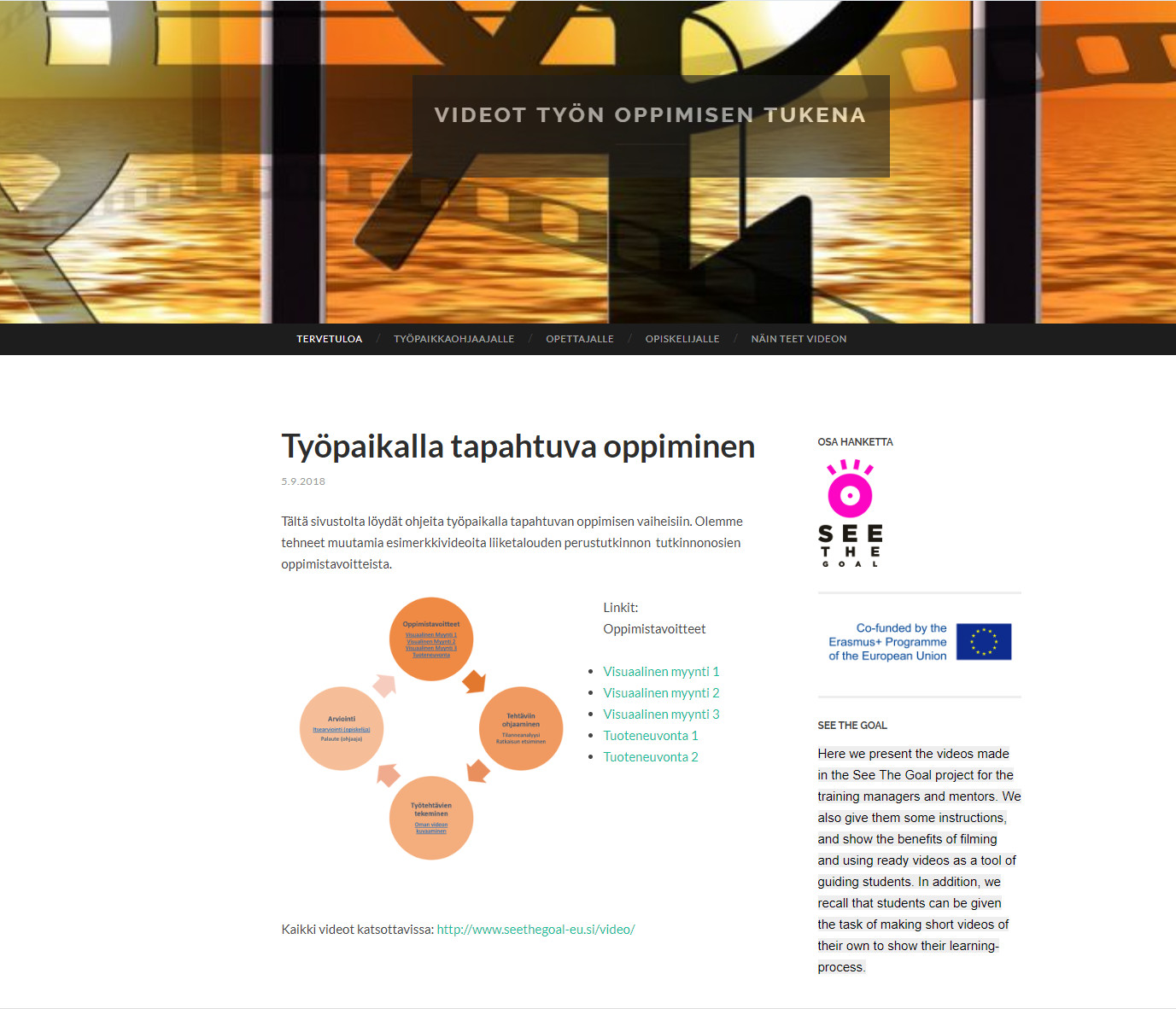 Slovenia
Organizator PUDa nudi strokovno podporo pri izvedbi praktičnega usposabljanja v podjetju ter skrbi tako za vključevanje dijakov v praktično usposabljanje v podjetjih kot tudi za ustrezno povezavo z različnimi oblikami praktičnega izobraževanja, ki se izvajajo v šoli. Stalno komunicira predvsem z dijaki in mentorji v podjetjih, hkrati pa je v stiku z učitelji in drugimi strokovnimi delavci šole.
Vsak organizator praktičnega izobraževanja se sooči z istim vprašanjem, ki mu ga postavijo predstavniki podjetja: "Kaj naj bi se dijaki naučili v mojem podjetju?"
Video posnetki v podjetju ponazarjajo, kaj naj bi se dijaki učili in kako jih lahko učitelji in mentorji v podjetjih podprejo pri teh učnih procesih.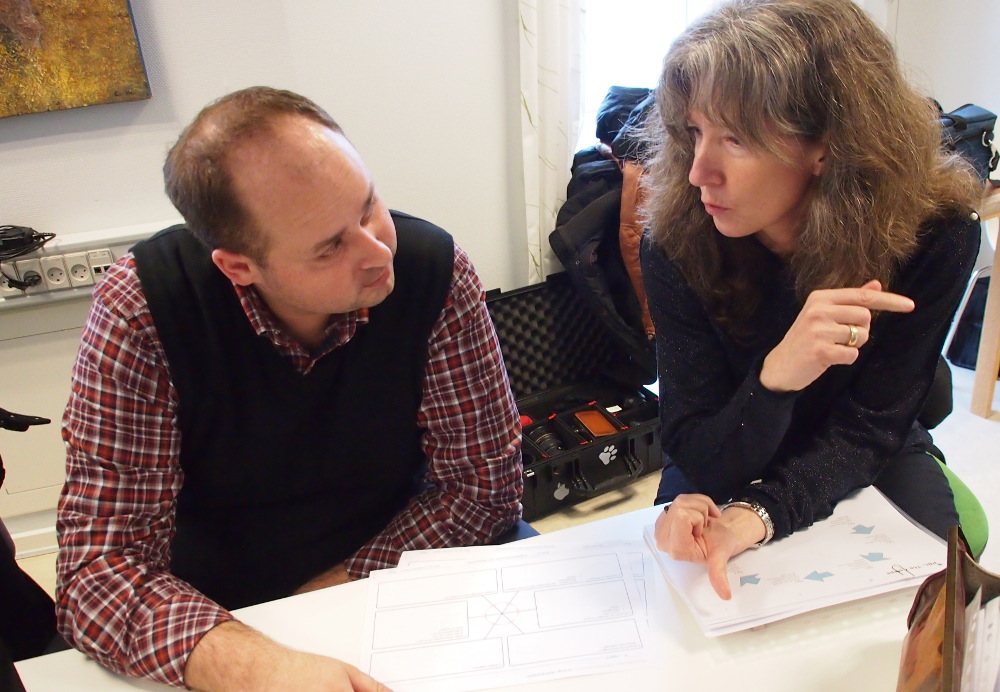 Portugal
Em Portugal, o Coordenador têm um papel fundamental na promoção do desenvolvimento individual dos formandos e na facilitação do diálogo entre as equipas pedagógicas nos centros de formação e as empresas formadoras. O objetivo deste guia é incentivar os coordenadores a utilizar vídeos de forma a facilitar o desempenho da sua função.