See the goal project applied video recording to support the design, communication, training and self-assessment of in-company learning outcomes. Professional film producers were involved in developing methods used by "competent amateurs" in the VET sector. Sets of videos were recorded, each of them covering in-company learning outcomes for at least one VET program per partner country. 5-8 videos belonged to one set of videos. The following educational programs were recorded during 2017-2018:
Denmark: Care helper
Slovenia: Industrial mechanic, toolmaker
Finland: Business & administration
Portugal: Car mechatronic
In addition, a range of small videos were produced for other illustrations during the project.
How to
The rrinciples for producing an amateur video are presented in a manual. This manual is elaborated for conditions with limited financial resources and producers with average technical insight. The manual contains the following aspects:
Pedagogy and communication: identification of suitable work/learning situations for videos of in-company learning outcomes, translation of regulations into educational practice
Technical issues: recording, edition, publication
Ethics: data protection, personal rights, product production, recordings in sensitive situations
The manual was developed during the work process, as experiences and needs emerged. The manual is published in English.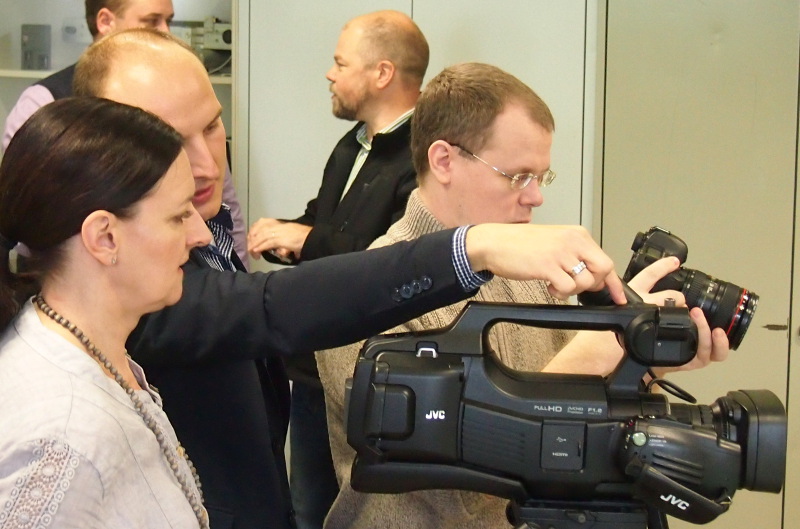 Video about us
Video from the transnational work process in SEE THE GOAL – enjoy! The video was co-created during the transnational meeting in Finland, Oct. 2017.
Videos of in-company learning outcomes
Videos Finland: ´Business & administration´, 2017-2018
The Finnish partners, VET institution Tavastia and University of Applied Sciences HAMK, filmed 5 modules of the educational programme for Business & Administration:
Visual Display Merchandising
Product demonstration
The video-recording took place during autumn 2017 and spring 2018 in the training company Supermarket & Department store Prisma (Tiiriö) in the Hämeenlinna region.
Learning outcome: Product display
Learning outcome: Customer Information
Learning outcome: Monitoring and Up-keeping
Learning outcome: Product demonstration, implementation in a department store 
Learning outcome: Product demonstration, assessment dialogue
Videos Portugal, as student productions: ´Car Mechatronic´, 2017
Learning outcomes for car mechatronic students, Porto and Lisbon
The Portuguese videos were recorded by car mechatronic students in the training companies C. Santos, Gamobar, Scania and GD Autos.
Learning outcome: About Dual Vocational Education and Training
Learning outcome: Breaks
Learning outcome: Change oil
Learning outcome: Light
Learning outcome: Tire
Learning outcome: Replace battery
Learning outcome: Aircontion in a car
Learning outcome: Spark plugs
The process of video production
As a preparation, DUAL had held introductory workshops for students to train them on how to use film technology for the production of learning videos. For this purpose, DUAL also produced an instructional video on how to use a smartphone for video-recording.
After an introduction to the students, they managed to video-record their learning outcomes themselves. Read more about the trial runs with this highly productive and successful method.
Videos Denmark: ´Care helper´, 2017
How did we do it?
The 16 in-company learning outcomes of the educational program 'Care helpers' (guiding regulation Jan. 2017, in Danish) were covered by 9 complex work/learning situations to be video-recorded.
These situations were recorded in March 2017 in 2 training companies: public nursing houses in Stevns Kommune and in Lejre Kommune. Authentic residents participated in the videos. The in-company trainers and their apprentices were recorded in work/learning situations, according to their daily practice. The settings were arranged with regards to the residents' private spaces and their health conditions:
The recordings took place in the companies' public areas, not in the citizens' private living rooms.
The video shootings were recorded respecting the residents' physical and mental capacities.
Danish videos with English subtitles
The 4-5 in-company learning outcomes per video are explained orally in the beginning of each video and visualised with "labels".
3 of the videos are published publicly on See the goal project project's website, while 6 of the videos are freely accessible via the VET school ZBC.
Videos Slovenia: ´Industrial mechanic´, 2017
The 7 video recordings took place in two companies. Firstly, the shooting was recorded in ETRA, a medium-sized company with 65 employees in the fields of automatics, projectation and service of electronics (summer 2017). The second company was Roboteh, a company for automatization and robotics (Nov. 2017).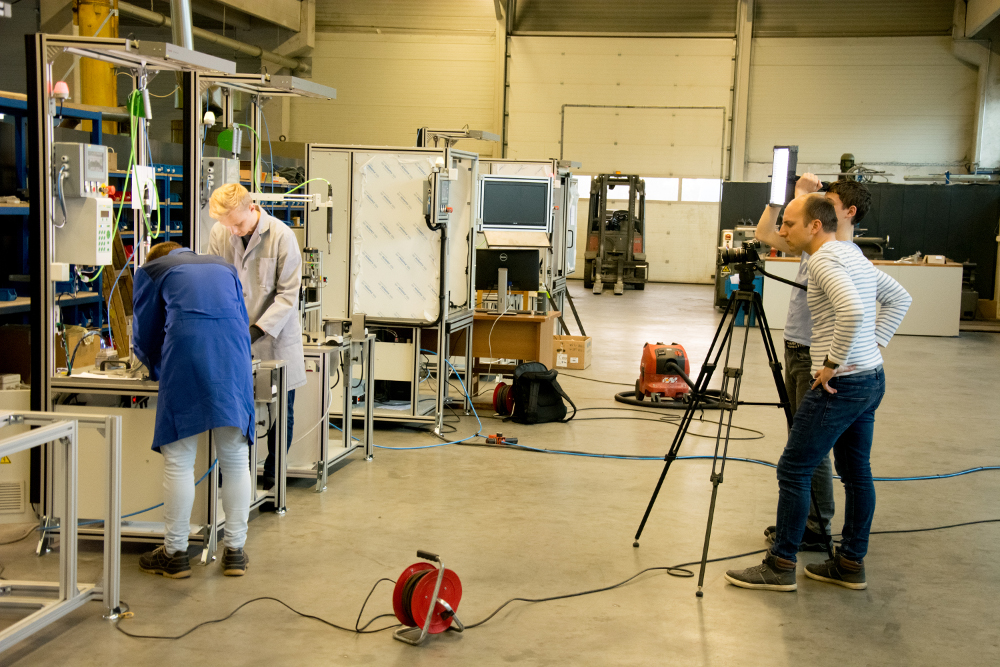 The choice of the recorded work situations was done in dialogue between a VET-teacher (from the School Centre Celje) from the professional field, an expert from the company and an expert on learning outcomes from the national institute CPI. The dialogue ensured that the work situations could cover the intended learning outcomes in the educational programme for Industrial Mechanic.
INDUSTRIAL MECHANIC – Safety at work
INDUSTRIAL MECHANIC – Making simple mechanical assemblies of mechatronic systems
INDUSTRIAL MECHANIC – Installation and disassembly of mechatronic systems
INDUSTRIAL MECHANIC – Wiring and measurements of electrical installations
INDUSTRIAL MECHANIC – Monitoring the hardware and software of the mechatronic systems
INDUSTRIAL MECHANIC – Machine operating working task
INDUSTRIAL MECHANIC – Maintenance of mechatronic systems
Instructional video: ´How to record with a smartphone´, 2017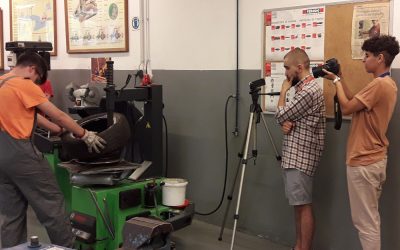 The manual is meant to support the producers of videos.
It contains technical and journalistic advice, as well as tips on how to identify work/learning situations to illustrate the in-company learning outcomes.
read more