Europe
The application of video or other media tools to vocational education and training is still not a matter of course for all VET colleges and training companies, but the tendency is a steep curve heavily increasing.
Experiences from SEE THE GOAL have proven very good learning results in trial runs. Students watch videos as an introduction to their learning outcomes or during evaluation processes in dialogue with peer students and the trainer. Strong impacts can also be achieved when video-recording learning outcomes themselves.
Recommendations for forthcoming experiments point at students video recording their own performances during the in-company training:
As documentation in their portfolio / log books
For self-assessments: To which degree have I achieved the learning outcome?
For the dialogue and feedback processes with their trainers / teachers / peer students
The European guide is created as a cartoon video, supplemented with a storyboard.
Portugal
Os formandos podem gravar vídeos sobre o seu dia a dia na empresa e desta forma:
Aperfeiçoar o CV
Refletir sobre a sua aprendizagem
Melhorar o diálogo com tutor, formador e colegas
Usar novas tecnologias
Os formandos que não gravem vídeos podem apenas visualizá-los e desta forma:
Descobrir e aprender novas profissões
Mudar de ideias e opiniões
Acrescentar valor às suas competências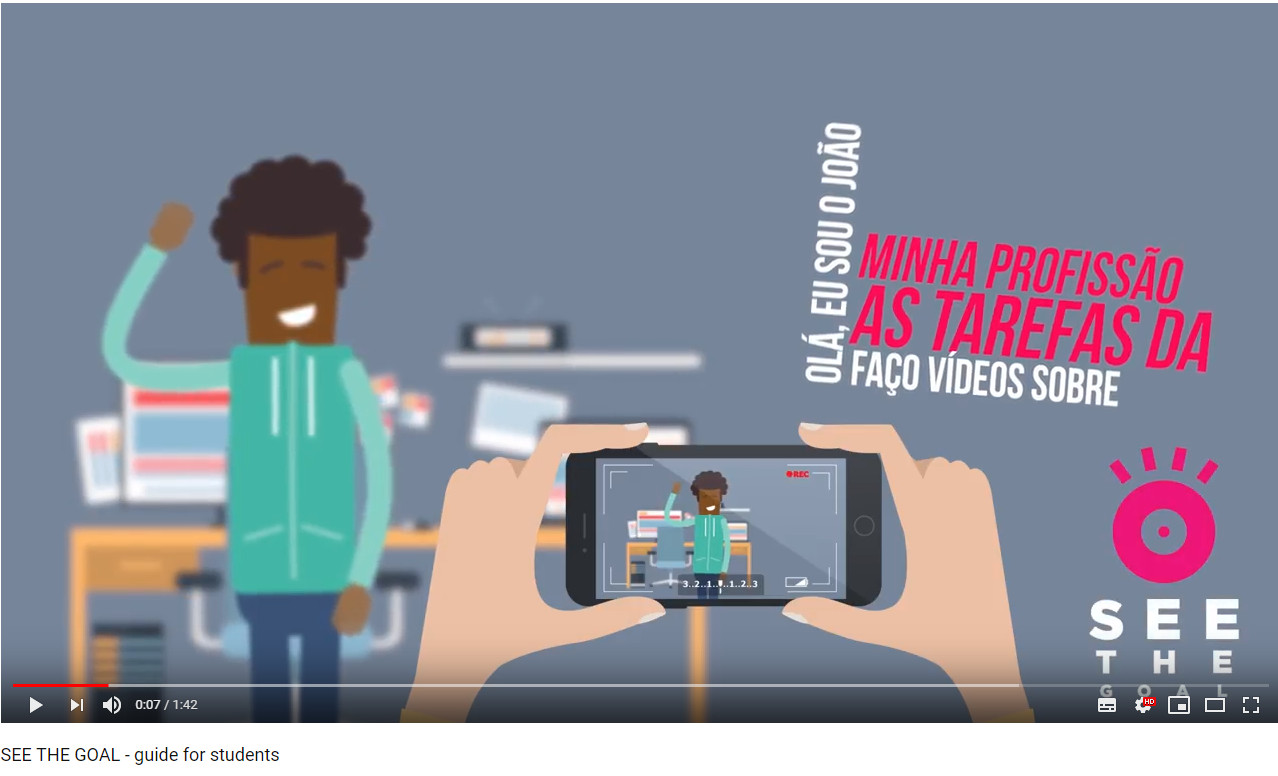 Finland – Suomo
Työpaikkaohjaajille tarkoitetussa oppaassa nettisivuillamme korostamme videointitaidosta syntyviä hyötyjä erityisesti organisaatioiden markkinoinnin näkökulmasta, kuinka opiskelijat voisivat mahdollisesti olla jatkossa siinä avuksi. Kerromme hankkeessa tehdyistä videoista sekä yhdistämme videoiden sisällöt valtakunnallisiin tutkinnonperusteisiin, joilla työpaikkaohjaajat tulevat opiskelijoitaan arvioimaan.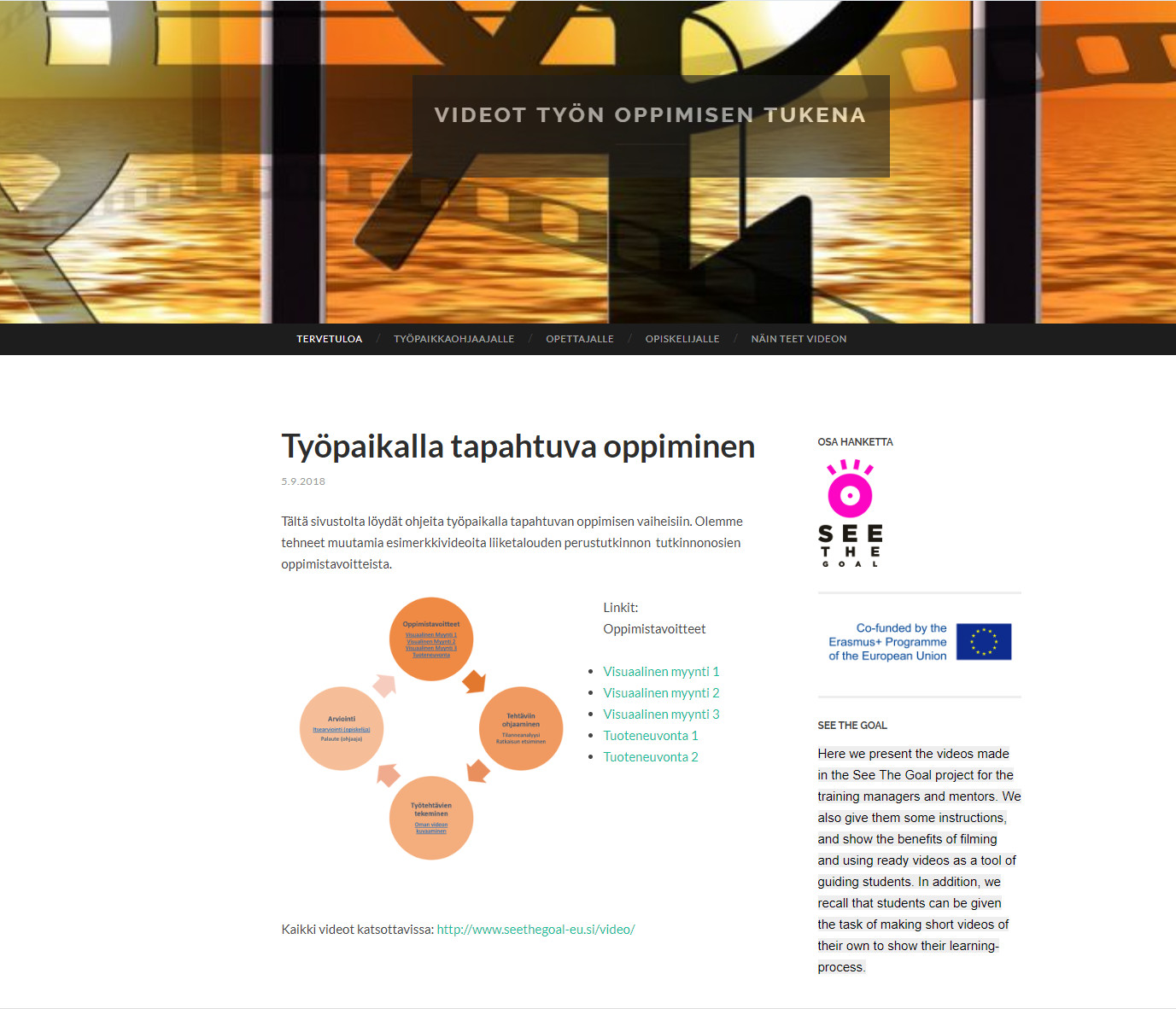 I Danmark
Elever kan bruge video af praktikmål på mange måder:
Som forberedelse på praktikken
Som introduktion til nye arbejdsopgaver
Til refleksion over deres læring
I dialog med praktikvejleder eller andre elever
Til dokumentation i logbog eller portfolio
Og endelig kan elever også selv optage video af deres arbejdsresultater. OBS – det indebærer også at forholde sig til digital dannelse!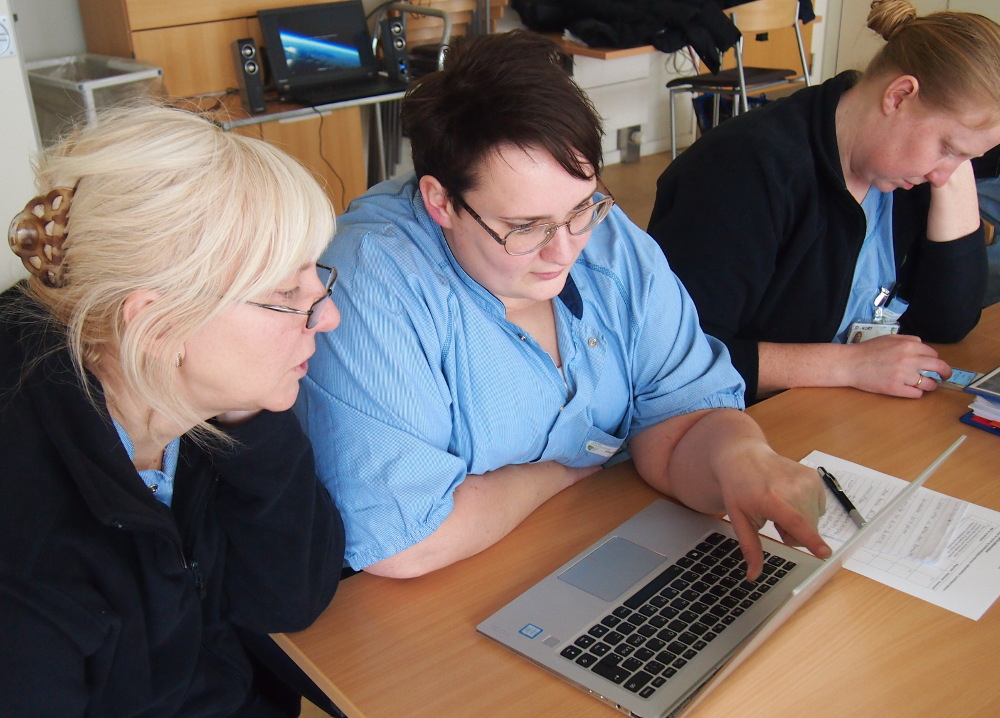 Slovenia
Dijaki lahko snemajo videoposnetke o praktičnem usposabljanju v podjetju, in tako:
izboljšajo življenjepis,
razmislijo o svojem učenju,
izboljšajo dialog z mentorjem, učitelji, sošolci in
uporabijo nove tehnologije.
Dijaki, ki ne snemajo videoposnetkov, si jih lahko ogledajo in na ta način:
odkrivajo in se učijo o novih poklicih,
spreminjajo ideje in mnenja in
dodajajo vrednost svojim spretnostim.